হ্যালো সন্মানিত প্রিয় বন্ধুগণ, আশা রাখছি আল্লাহর অশেষ কৃপায় আপনারা সবাই অনেক অনেক ভালো ও সুস্থ আছেন। আজকে আপনাদের জন্য অনেকগুলো সুন্দর ও লেটেস্ট মডেলের কিছু কিবোর্ডের দাম ও রিভিউ নিয়ে এসেছি। একটি কম্পিউটার চালাতে গেলে কিন্তুু একটা কিবোর্ডের প্রয়োজন হয়। এই কিবোর্ড দিয়ে আপনি খুব সহজেই টাইপিং করতে পারবেন।
কিবোর্ডের দাম ও রিভিউ ২০২২ | Keybord Price in Bangladesh 2022: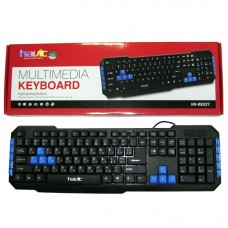 HAVIT HV-KB327 Multimedia Keyboard
Type USB
Cable Length: 1450 mm
Item Weight: 599 g
550৳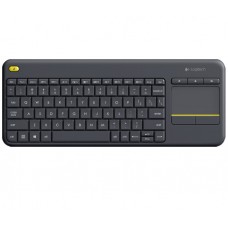 Logitech K400 Plus Wireless Keyboard
Type : Wireless 33ft
Dimensions: 5.5 x 13.95 x 0.93 in
Weight: 1.02 ounces
4,949৳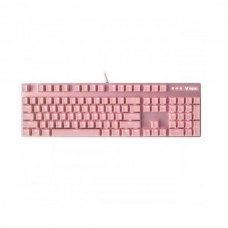 Rapoo V500 PRO Backlit USB Mechanical Gaming Keyboard Pink
87 keys Mechanical Gaming Keyboard
Conflict-free design for all keys
Key switch: Brown Switch
Spill-resistant design
3,400৳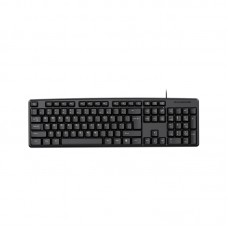 Havit KB271 USB Exquisite Keyboard with Bangla
Streamlined and ergonomic design
Ultra-slim and noise-proof desig
Water-proof Design, Interface: USB
Number of keys: 104
420৳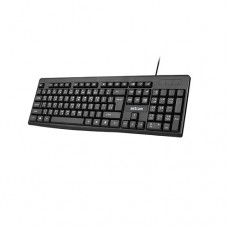 Astrum KB080 USB Wired Slim Keyboard
Bangla Layout
10 million key-strokes
Spill resistance feature.
Adjustable height with tilted legs.
450৳
20৳ Discount on Online Order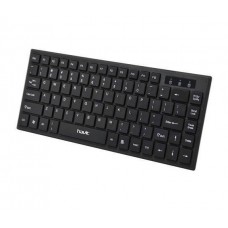 Havit KB329 Wired USB Mini Keyboard Black
Type USB
Cable Length 1.5 m
Dimensions: 306x126x26 mm
480৳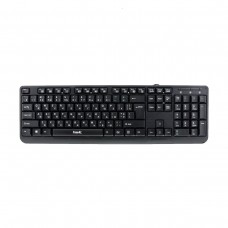 Havit KB378 USB Exquisite Keyboard with Bangla
USB Exquisite type Keyboard
Number of Keys: 104
8 million times keys life
Cable Length: 1.4 m
500৳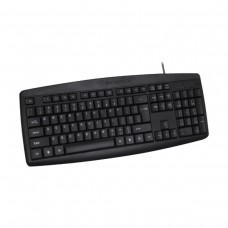 Micropack K203 Basic USB Keyboard
Type: USB 2.0
Number of Keys: 103
Key Type: Low Cap
600৳
গেমিং কিবোর্ড এর দাম কত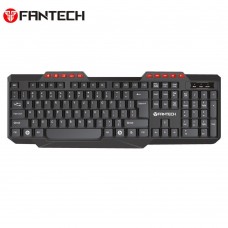 Fantech K210 Silent Multimedia USB Office Use Keyboard Black
Interface Type: USB
waterproof keyboard
Durable Multimedia Button
Keyboard Standard: 114 Keys
600৳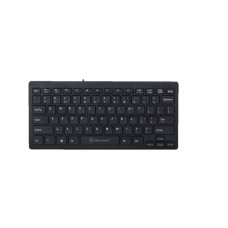 Micropack K2208 USB Mini Keyboard
Interface – USB 2.0
Number of Keys: 103
Multimedia Key: 7
650৳
মিউজিক কিবোর্ড এর দাম কত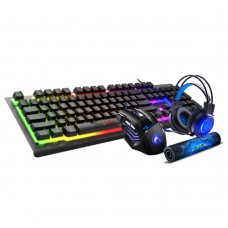 IMICE GK-480 4 In 1 Gaming Kit Combo
Double click 7D Gaming Mouse
104 keys standard layout RGB Keyboard
Gaming Headset
Gaming Mousepad
2,365৳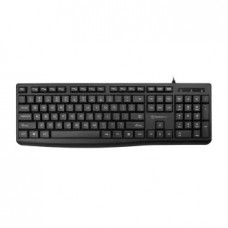 Micropack K-206 USB Keyboard
12 Multimedia Hot-Key, Precise Tracking
Low key type with full 104 keys
USB 2.0 Plug and Play
Bangla Keyboard
690৳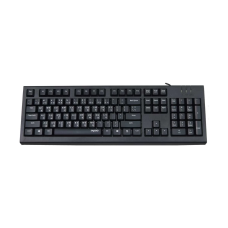 Rapoo NK1800 USB Optical Keyboard with Bangla
Type USB
Color: Black
Multimedia hot keys
Spill-resistant design
700৳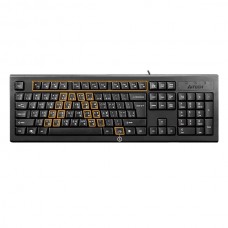 A4TECH KRS-85 Laser Engraving USB Keyboard With Bangla
Patented Natural A Shape Key Structure
Laser Inscribed Keys
Adjustable Keyboard Height
Comfort Roundedge Keycaps
750৳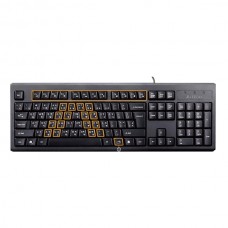 A4TECH KRS-83 Wired Multimedia Keyboard
12 FN Hotkeys, FN Multimedia Keyboard
Keycaps: A-Shape, Round Edge
Character: Laser Engraving
Comfort Roundedge Keycaps
750৳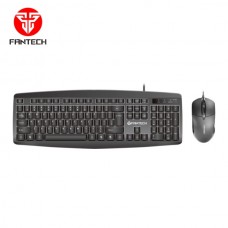 Fantech KM100 USB Keyboard Mouse Combo Black
Ergonomic Keycaps
Interface Type: USB
High speed response buttons
Keyboard Standard: 104 Keys
750৳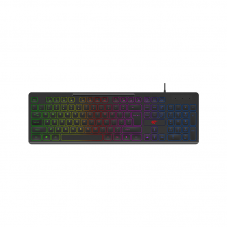 Havit HV-KB2
---
75L USB Gaming Keyboard with Bangla
Streamlined & Ergonomic Design
FN Multimedia Keys
Ultra-slim & Noise-proof Design
Three Lighting Modes
800৳
shopping_cartBuy Nowlibrary_addAdd to Compare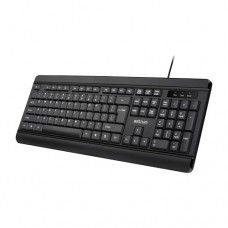 Astrum KB170 USB Wired Slim Keyboard
Bangla Layout, Silent Keys
10 million Key-strokes
Spill Resistance Feature.
Adjustable Height with Tilted Legs.
750৳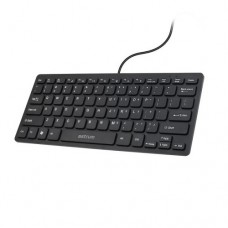 Astrum KB350 Mini Wired USB Keyboard
Silent Keys Membrane
Soft-touch 80 keys, Light Design
Multimedia Keys
Spill-Resistant Design
750৳
shopping_cartBuy Nowlibrary_addAdd to Compare
30৳ Discount on Online Order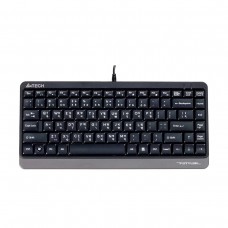 A4TECH FK11 USB Mini Keyboard With Bangla Black
Sleek Round-Square Keycaps
Multimedia Hot Keys Access
Drain Holes Design
English with Bangla front on keys
780৳
shopping_cartBuy Nowlibrary_addAdd to Compare